IMB provides an innovative solution to
the various challenges and difficulties
pertaining to conventional reinforcement
methods of angle steel structures.
Benefit

1

No drilling, no welding.

Drilling through and welding to an existing steel structure for
reinforcement has a negative impact on its strength.
IMB does not require any drilling and welding, due to our unique products
made with patented bundling technology, which prevents peeling of the
plated layer of the steel structure during installation work, and reduces
the potential for corrosion.
No drilling and no welding also provides another useful benefit,
enabling easy and repeated changes of fixing places (points)
after the initial installation.

Benefit

2

Minimize construction period,
which reduces various costs.

Neither large machinery, tools nor scaffolding are required because
drilling and welding are not needed.
Just simple tools suffice for fastening the bolts and nuts for
attaching the metal fittings, which greatly reduces the construction
period, saving on the total cost of ownership.

Benefit

3

Enhance safety during
construction.

When conducting aerial work, easy installation without equipment and
tools is a crucial factor for significantly improving safety.
Only three simple cast iron parts can provide the same strength as the conventional reinforcement method.
The IMB method consists of the "flat bar", steel band", and "bolt/washer/nut". This unique method enables reinforcement, and provides mounting facilities on an angle steel structure without drilling and welding. Therefore, the original specifications and strength of the base metal can be maintained.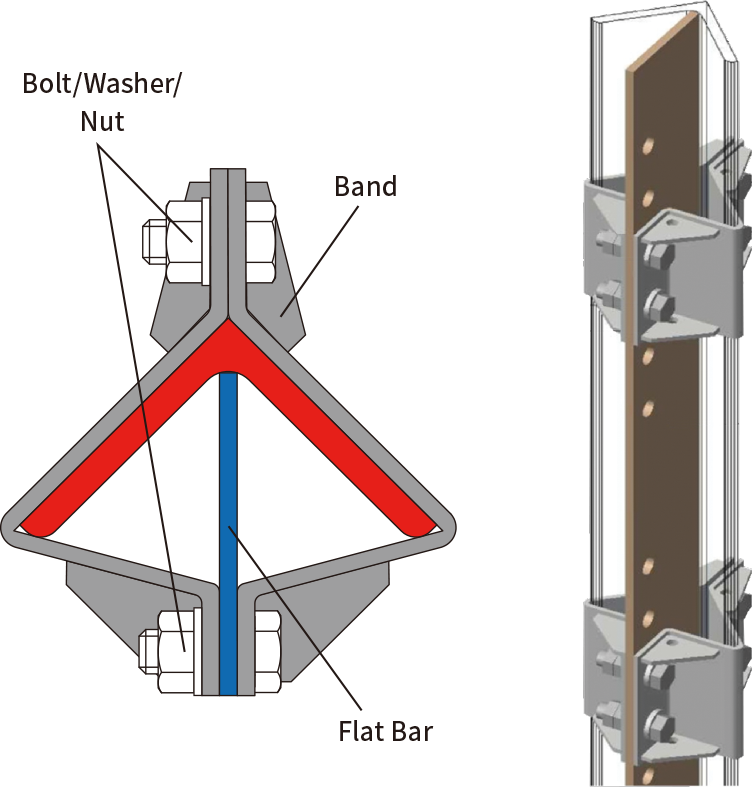 Enhance the
reinforcement effect
by adding the truss
structure.
The effect of reinforcement by IMB method can be further enhanced with the introduction of the truss structure reinforcing materials.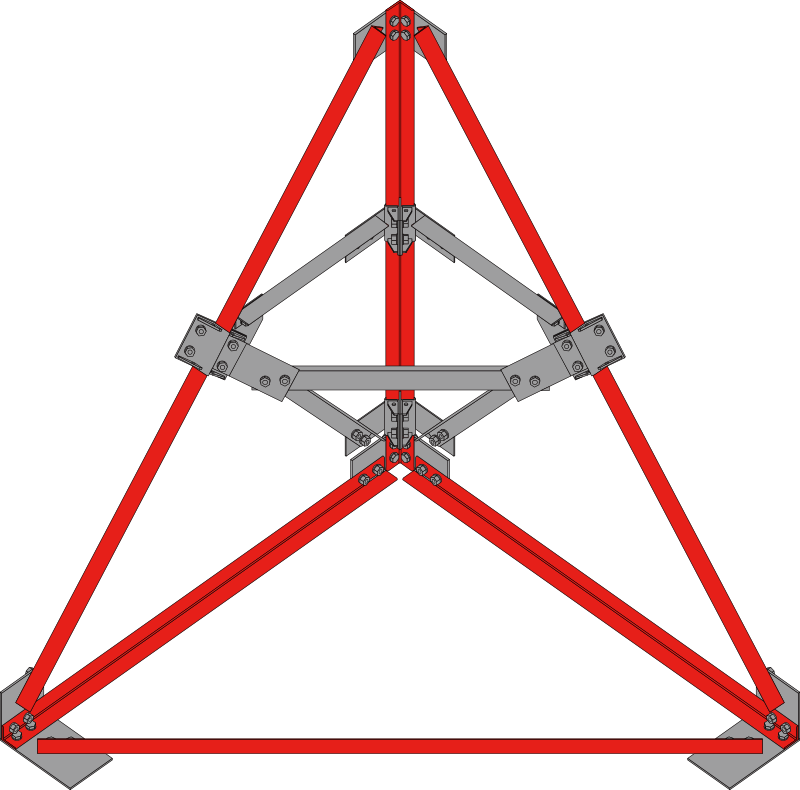 Applicable to the
reinforcement of various types of angle steel structures.
The IMB method can be made applicable to the reinforcement of single L-shaped angle steel, as well as to various combinations of angle steel materials, and provides a higher degree of strength.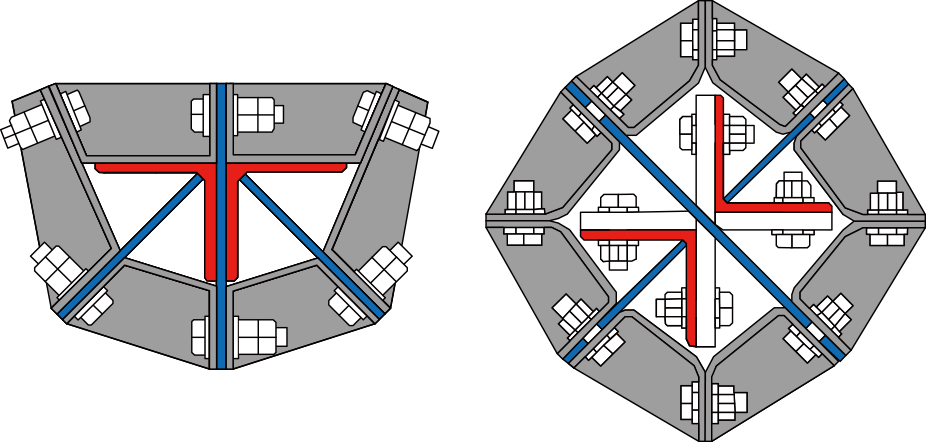 Two product lines:
reinforcing type and attaching type
Reinforcing
Type
Applied to reinforcing angle steel
structures, such as towers,
factories, plants and
gymnasiums, etc.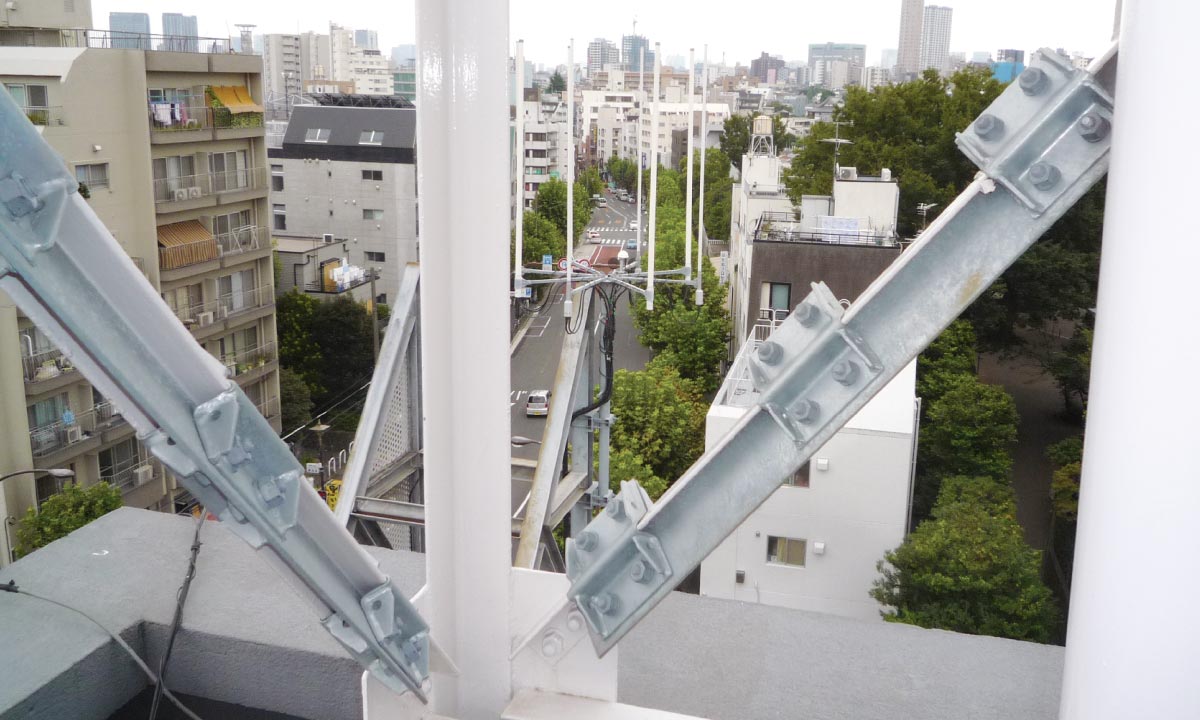 Construction example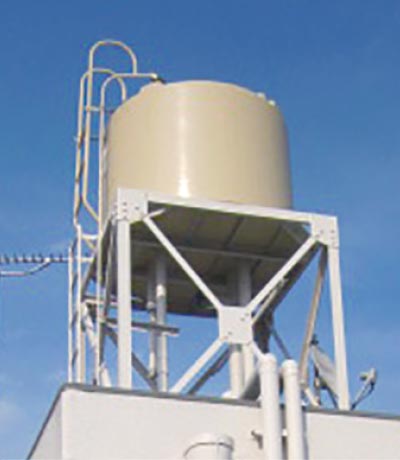 Reinforced elevated water tank stand on the roof top of a building.
Attaching
Type
Enables simple and quick installation
of various facilities and accessories,
such as lightning rods and antenna
supports, without drilling and
welding on towers.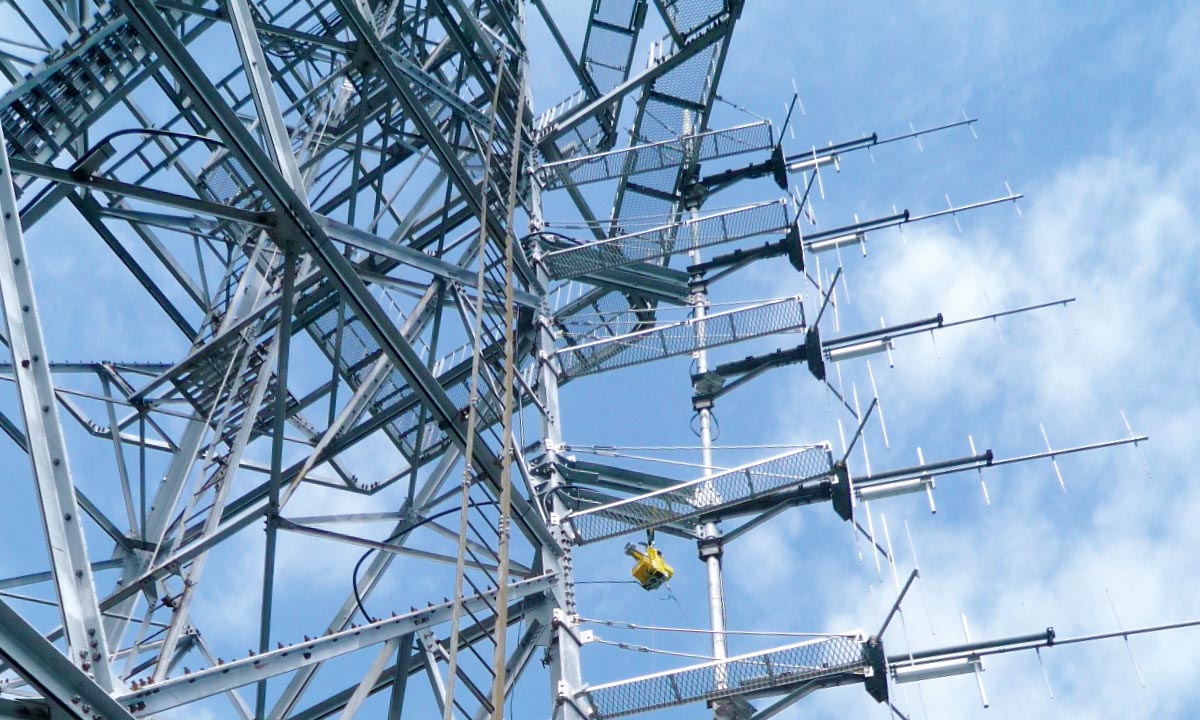 Construction example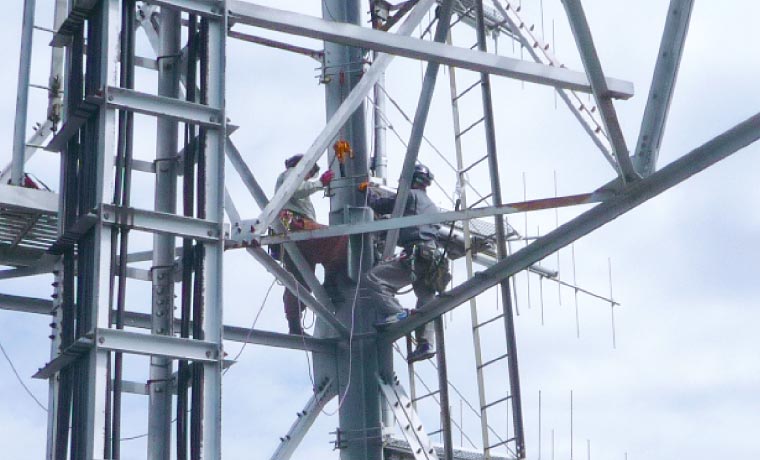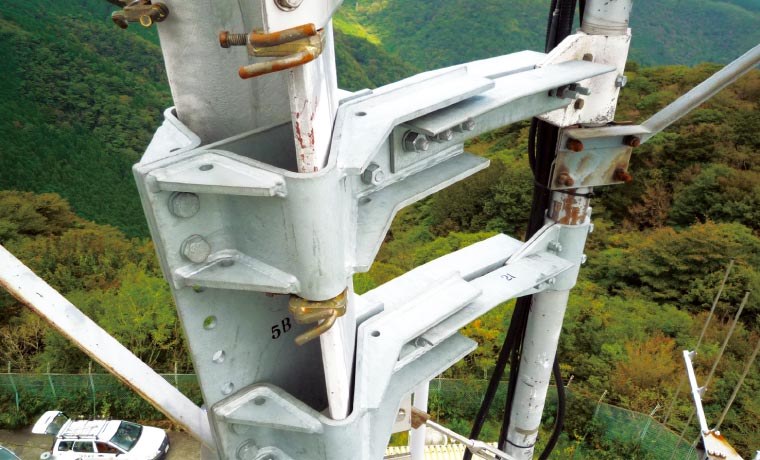 IMB Method Work Flow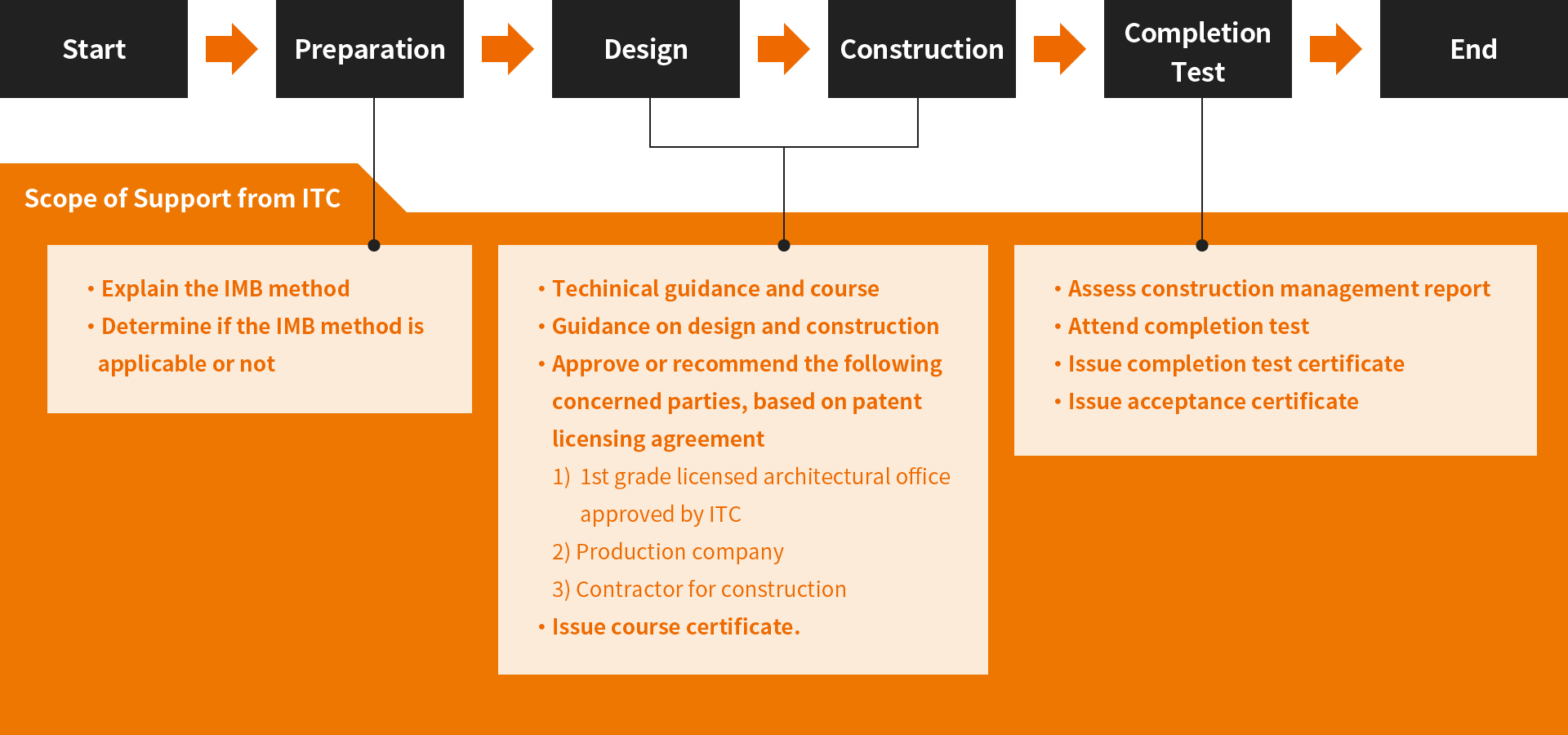 The IMB method achieved a remarkable reinforcement
effect of up to more than three times (3x)
Joint experimentation and research conducted with the Nihon University College of Industrial Technology recorded a remarkable increment of strength of between 1.3 times (1.3x) and 3.1 times (3.1x) when compared with non-reinforced materials.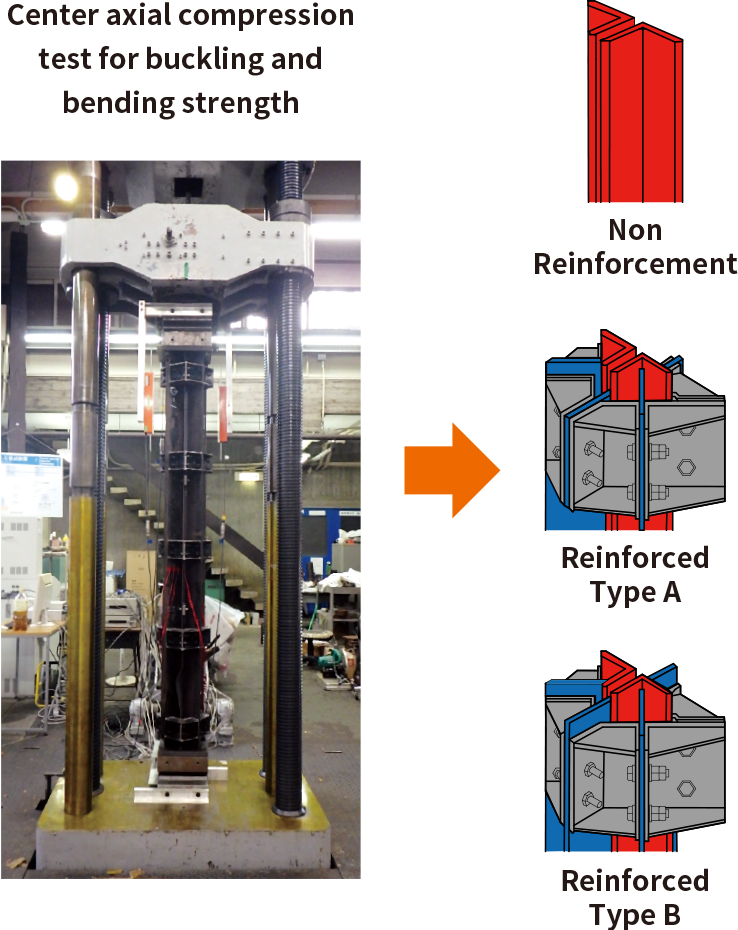 The IMB method acquired four patents for innovation,
and one technical accreditation.
Another patent application has been
filed in Japan, which is expected to be
granted in 2019.
The IMB method has been granted four patents for various types and usage of angle steel. In addition, the advisory panel under Japan Accreditation Board consisting of experts in the field of steel structural design has issued a performance certificate for industrial application based on Japan's Building Act. Another patent application has been filed in Japan, and we are going to file PCT international application based on that.
Technical Accreditation

Certifying organizations and patent/certificate numbers
Japan Patent Office
(1) Registration No. 06223027
(2) Registration No. 06301212
(3) Registration No. 06368569
(4) Registration No. 06400064
Center for Better Living
Accreditation Certificate No. CBL SS002-12 (Valid until June 13, 2023)
* In accordance with Japan's Building Standards Act, Clause 68, Article 26.